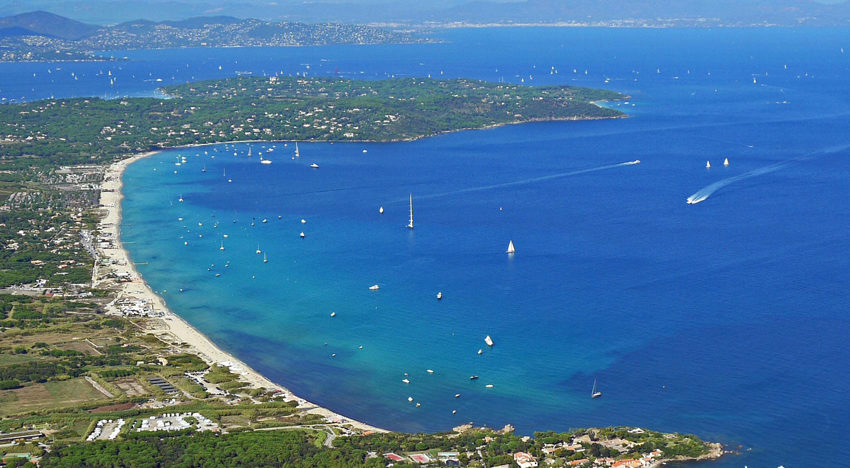 PAMPELONNE, THE REBIRTH SHINING OVER THE PENINSULA
The Pampelonne beach as you've never seen it before… This is what you'll discover this summer. It will be freed from buildings, without walls, with magnificent perspectives and a rediscovered stretch of sand. There will also be a new type of establishments, made with natural materials.
'Four-seasons' beaches with an architecture integrated to the siteThe establishments located in the Tahiti, Tamaris and Gros-Vallat areas will be open all year long. The other beach clubs—eleven in total—will only be open for a season, from March to October, at the latest. Located on the maritime public domain, they will have to dismantle their structures each year.
In Pampelonne itself and all the way to the peninsula, the very idea of a drastic new layout that would sweep away 60 years of history caused the sand to tremble. For months, the aftershocks continued as beach managers who had built the legend and those around whose businesses depended on it, expressed their fears and concerns. Today, at the dawn of a brand new "legend", many agree that the gamble has paid off with beach clubs that blend into their environment, combining economy and ecology. Following such a major shake-up, 2019 will doubtless be a test year, a time for everyone to find their place and assess the newcomers.